First Fractional Plasma Device / Mjolnir
First Fractional Plasma Device Skin Care Systems
Technology innovation of plasma
Replacement of Fractional laser and RF
More application and excellent result
Safe, no side effect and injury risk to skin
Low investment but extremely high return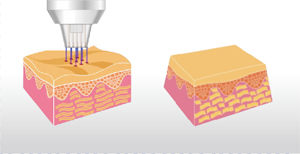 Under the controllable way, the needle-shaped plasma column is released to the skin surface by the fractional way and dot by dot. The principle is to ionize gas in the air to create more small electrical arches, tissues are treated "sublimate" and avoid spreading unwanted heat to the sur­rounding areas. The heat widens and is subsequently transferred into the epidermis all the way to the papillary layer which contains fibroblast cells.
A: Both treatment way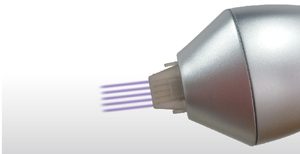 Non-invasive treatment by low energy setting, energy is mainly released radially along epidermis' spinous and basal layers.
Invasive treatment by high energy setting, the epidermis is completely broken down, and the energy is mainly released axially along the breakdown path, reaching the dermal papilla layer and reticular layer.
B: High power design, high energy of plasma column, but low risk of skin side effect.
C: Adaptive high-frequency excitation source, the plasma column's energy is stable, convenient to adjust, and good directivity.
D: Dot-by-dot scanning operation, short treatment time, good consistency to dots, ensure excellent effect.
E: High integration and smart design. High reliability and stable performance.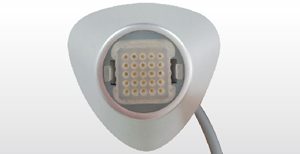 Conclusion: First Fractional Plasma Device / Mjolnir is best solution to replace all the fractional beauty technologies as innovative design!
Scars: acne scar, surgical scar, proliferative scar, burn scar, traumatic scar
Wrinkles: striae gravidarum, stretch mark, striae atrophicae, aging wrinkle
Anti-aging: aged skin, flabby and flagging skin, no elasticity
Improve skin texture and tone

| | |
| --- | --- |
| Output power | 25w |
| Energy | 10~500mJ/dot |
| Pulse width | 1~20ms/dot |
| Scan mode | dot; line array; fractional array |
| Dots number | 1, 3, 5, 9, 13, 21, 25 |
| Size | 225*261*228 mm |
| Net weight | 6.8KG |